Are You Considering Divorce?
Speak with a Knowledgeable Divorce Attorney:
(888) 224-1218
Why Do Clients Choose Us?
We're a Full-Service Family Law Firm
Known for a Compassionate Approach
60+ Years Of Combined Experience
Prompt Responses To Clients
Customized Agreements & Case Strategies
Your Advocates in Litigation, Mediation, or Collaboration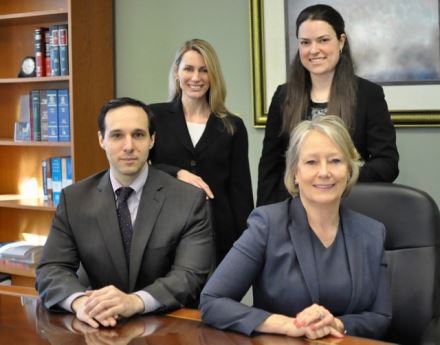 Whether you are seeking a peaceful, less costly divorce, or you need to aggressively litigate for your rights in the courtroom, our attorneys have the skill and practical experience you need. We take a client-focused approach to each case. In this way, our highly respected divorce attorneys can deliver compassionate and professional legal services, delivering the personal care and securing the results our clients need. You can find the legal support you deserve at Sherwood, Johnson & Poles.
For many, divorce can mean a lot more than the closing of a chapter. Divorce can mean the end of an incompatible relationship, a poisonous marriage, an abusive relationship. Regardless of what has led you and your spouse to the end of your marriage, you must seek legal counsel from an adept legal professional to make sure your rights are completely secure.
As a divorce law firm with decades of experience, our firm has the well-versed knowledge you can rely on with confidence. Our divorce legal team includes some of the most respected attorneys in their field. Working with us can give you the peace of mind you need.
We Offer Alternatives to Divorce
If you do not wish to legally divorce – due to religious reasons, for example – we can help you petition for a divorce from bed and board, or enter into a separation agreement with your spouse. There are options available to you, no matter your story.
Skilled. Tenacious. Compassionate.
Besides assisting our clients through contentious litigation, we pride ourselves in offering collaborative divorce and mediation services to clients who are candidates to pursue these alternatives to traditional divorce. Mediation is considered to be a more private and cost-effective route to divorce without having to go to court. We have the training and skills to serve as your mediator and help you come to an agreement regarding matters such as child support and spousal support, or alimony and spousal support.
Work With a Compassionate New Jersey Divorce Lawyer
If you are considering filing for divorce, you are probably feeling a great deal of stress and anxiety over your future. This is perfectly understandable. But don't jeopardize your future and rights simply because you indulged in a snap decision. The sooner you speak with a qualified attorney the better chance you have of avoiding a regrettable mistake.
Seek the immediate assistance of our highly respected legal team at Sherwood, Johnson & Poles. We take pride in representing the rights of men and women throughout New Jersey. As skilled and experienced legal professionals, we can guide you through this step by step.